Joann Wadge, MA, LMHC
Psychotherapist
Hypnotherapist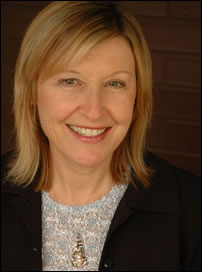 I bring a multifaceted background to my therapeutic work. I hold a Masters degree in Mental Health Counseling from Seattle University as well as undergraduate degrees in both Social Work and Education from McGill University.
I am also a hypnotherapist with 60 hours of clinical training.
I have over 25 years of experience working in educational settings and community mental health agencies with clients of all ages and diverse cultural backgrounds. I have specialized training in the areas of addiction, adolescent mental health treatment, cognitive behavior therapy and hypnotherapy.


My services include, but are not limited to the following areas:
Anxiety, depression, stress management
Relationships, communication, conflict resolution
Trauma recovery, abuse issues, grief and loss
Addictions, self-harm
Transitions, changes, divorce recovery
Parenting and adolescent challenges
Finding balance, health and wellness
I believe that the source of therapeutic outcomes lie within the individual. I facilitate my client's journey to self-discovery, enhancing their sense of well-being and assisting them in creating a healthier, meaningful and more balanced life. I use a person-centered approach and recognize your strengths and potential in addition to the problems that have led you to therapy.
I work from the perspective that people are being shaped through relationships' with others, the environment, and culture. I have a deep philosophical belief that we create our own realities by increased awareness of relationship, thought, emotion and the choices we make.
I view each client as the expert in their own lives and believe change occurs best in an authentic client-therapist relationship. Therapy is a place that can be supportive as well as generative; it can move you towards balance, wellness and life satisfaction.
One of the most important aspects of psychotherapy is that the therapist provides a setting of safety, confidentiality and acceptance, allowing the client to explore their issues in depth and to find new ways of approaching them. My role is to guide the client to achieve the goals they have formulated for themselves.


Therapy is a collaborative process, so finding the right match with someone whom you have a sense of rapport is critical. I offer a complimentary phone consultation for potential clients.
If you would like more information about my practice or if you would like to schedule an appointment, I encourage you to call 206 794-6206 or email me.

Joann Wadge, M.A., LMHC
206.794.6206
joannwadge@gmail.com